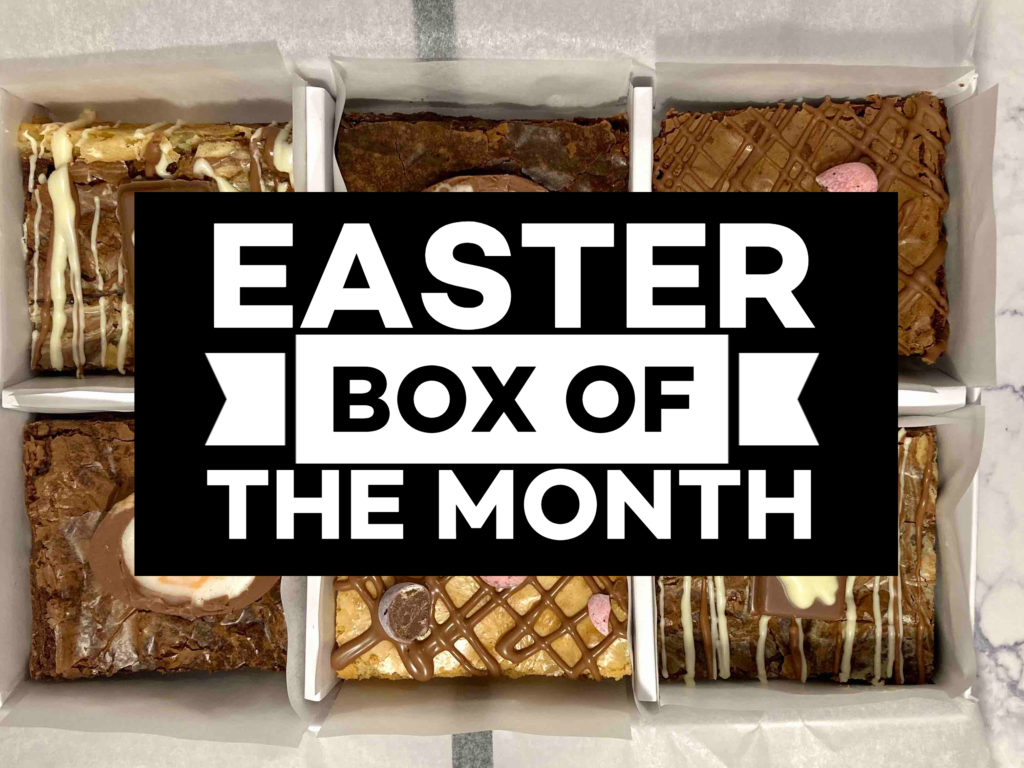 It's March already… This month's box is Easter themed (yes I know Easter is in April, but we're stretching it out), full of Easter favourites! The March Box contains two slices each of Creme Egg Brownie and Double Chocolate Marble, and one slice each of Mini Egg Blondie and Mini Egg Brownie. A very special treat!
Creme Egg Brownie: Our delicious brownie base, filled with chunks of Cadburys Creme Egg and each slice topped with another half Creme Egg (insert dribbling emoji).
Double Chocolate Marble: Half brownie, half blondie, beautifully marbled together and topped with milk and white chocolate drizzle, then finished with a square of Dairy Milk bunny chocolate.
Mini Egg Brownie: Gorgeous fudgy brownie packed full of Mini Eggs, baked to perfection and topped with a milk chocolate drizzle and more Mini Eggs.
Mini Egg Blondie: See above, but replace brownie with blondie… It's a much sweeter mouthful, but that just gives the Mini Eggs more of an edge.